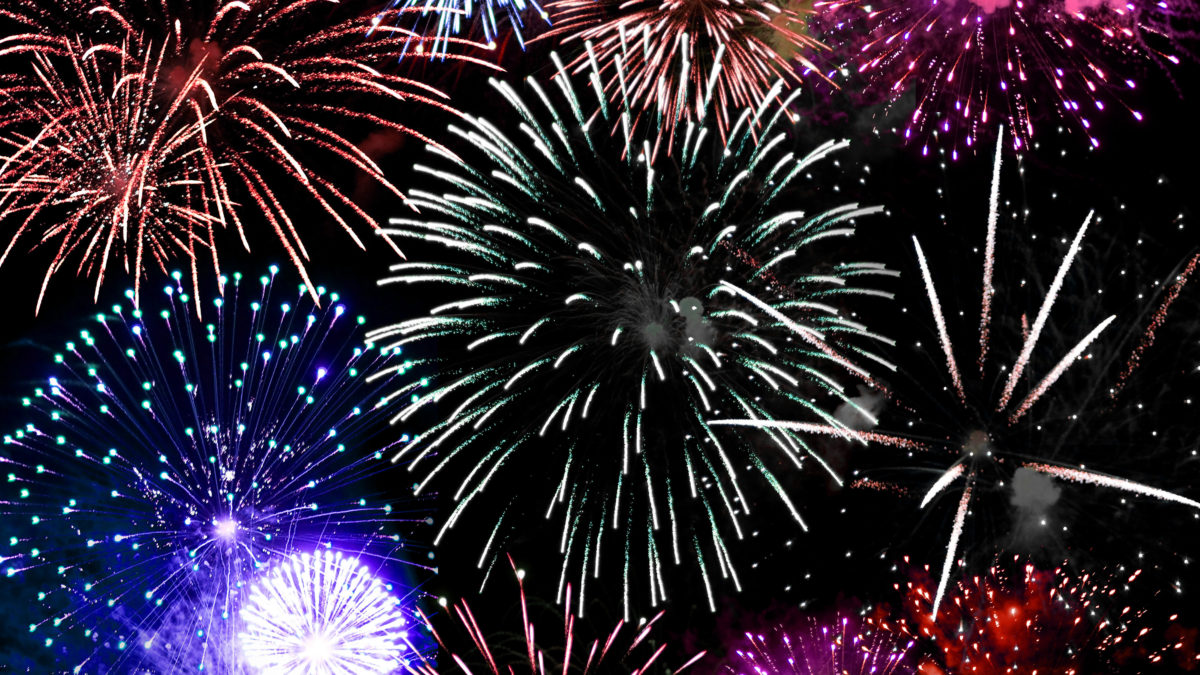 Resolution: Celebrating a New Operational start one more time
Change Management, Collaboration, Critical Mass, Cross Culture, Economic Value Proposition Matrix, High Reliability Management, Leadership, Operational Excellence, Organization Culture, Organizational Transformation, Relationships, Behaviors, Conditions (RBC), Relationships, Behaviors, Conditions (RBC)
It is hard to believe we are now 19 years into the century. Seems like only yesterday we were worried whether the lights would stay on at Y2K.
Each year many of us promise to do better at a list of things, some personal and some professional. Some days or weeks later, some or all of our resolutions go unmet.
For many heavy industry sector firms, January 1st is also the start of a new fiscal year.  New budgets will be released, and management will extol their workforce to meet new (possibly stretch) targets.
If the equity markets are a barometer of things to come (leading indicator), then the Conditions organizations will find themselves in will most likely be volatile and some segments may even face significant challenges.
For example, WTI crude oil closed on January 4th at US$ 47.96/bbl. Some are bullish on this sector, with an expectation higher prices in the future. History has shown this faith may not bear out.
Regardless, organizational Behavior will need the flexibility to adjust in a process relevant time frame as conditions change. The resulting Relationship with the firm's ecosystem is a function of the behavior in the conditions or market circumstance.
In other words, the R B C Framework is applicable in our everyday corporate life. Why is this important?
One way to view the global marketplace is one of continual change. Often purveyors of Change Management/Organizational Transformation present this as a point in time. Statements about continuous improvement are seemingly afterthoughts.
We have developed an Operational Excellence Platform, as depicted in the following figure.  Please note that it is built upon the R B C Framework.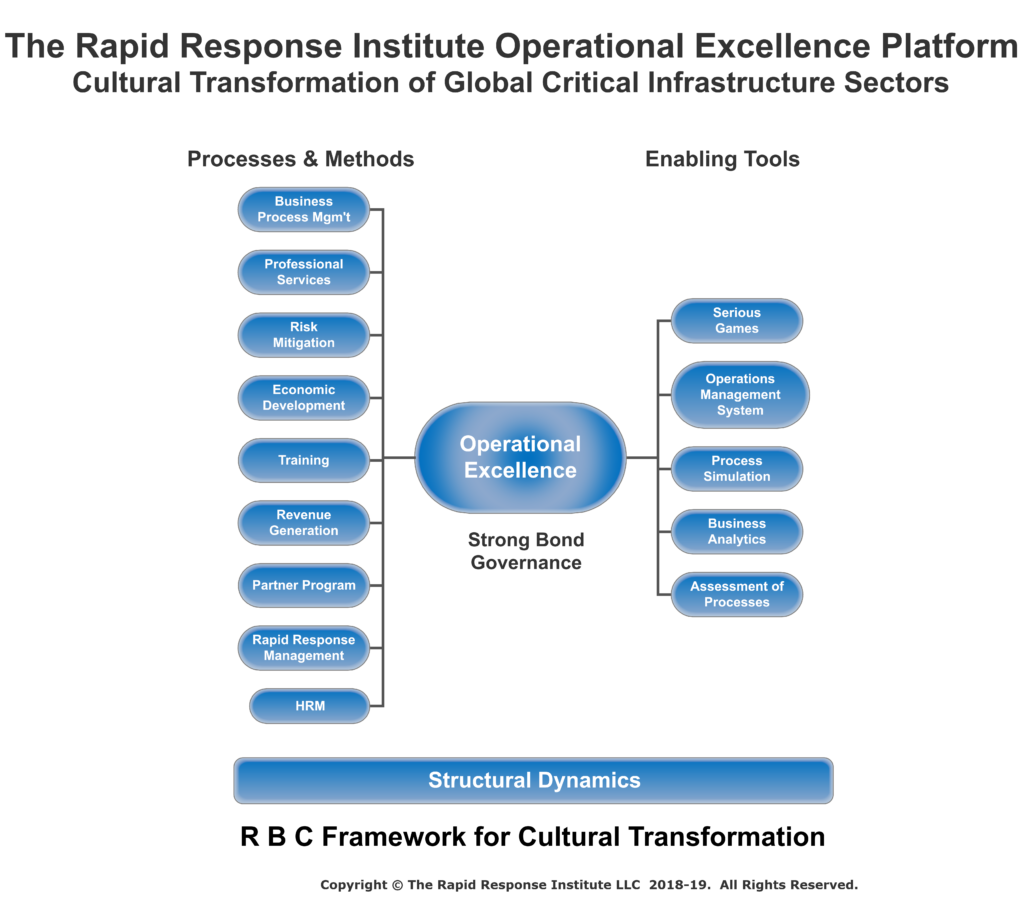 Since the nature of Relationships across the organizational ecosystem will continuously evolve based on the marketplace, it follows that maintaining Operational Excellence depends on these tree factors. Safe and profitable operations on strong, positive relationships.
How well does your organization understand the R B C Framework for its ecosystem?
Further Reading
The author and others have published extensively on this subject. The list of appropriate articles and papers is too extensive to list here. However, readers are invited to peruse Dr. Shemwell's extensive list of blogs and publications.
See our Economic Value Proposition Matrix® (EVPM) for additional information and a free version to build your own EVPM.
For further information Contact Us.
Critical Mass: Value from the RBC Framework
Nuclear physicists define the term, "critical mass" as the amount of fissile material whereby a nuclear reaction is self-sustaining.  From that original definition, the construct is further developed along societal and political terms as a function of the environment and number of adopters and their interdependencies that create enough of a consensus for individual actions that sustains an undertaking.
In 1996, the author published the first of several case studies on a societal interaction model based on the Relationships, Behavior and Conditions (RBC) construct among economic actors. Previously the model was only in the domain of academia.
This blog addresses contemporary issues from the RBC perspective and whether in the present state they are sustainable or not.  Many readers may be familiar with the "Innovation Adoption Curve." RBC seeks to enlighten the causality of behaviors that cause movement towards the critical mass that generates movement along this diffusion curve.
Archives
Other Blogs Dr. Shemwell Authors
Dr. Shemwell is an author for the following 3rd party blogs.
Governing Energy Blog
From 2012 to the closure of PennEnergy in June 2016, Dr. Shemwell has authored a bi-weekly blog in partnership with PennEnergy.  Governing Energy addresses contemporary management issues facing the global energy sector.
The complete set of Governing Energy Blogs are available in book form..
BTOES Insights
BTOES Insights is the content portal for Business Transformation & Operational Excellence opinions, reports & news.  Dr. Shemwell is a contributor.
Consult 2050
Consult 2050 connects organizations with a wide range of consultants all around the world. The firm operates an online marketplace for consultancy services.
About the Author
Dr. Scott M. Shemwell has over 30 years technical and executive management experience primarily in the energy sector.  He is the author of six books and has written extensively about the field of operations.  Shemwell is the Managing Director of The Rapid Response Institute, a firm that focuses on providing its customers with solutions enabling Operational Excellence and regulatory compliance management.  He has studied cultural interactions for more than 30 years—his dissertation; Cross Cultural Negotiations Between Japanese and American Businessmen: A Systems Analysis (Exploratory Study) is an early peer reviewed manuscript addressing the systemic structure of societal relationships.
Recent Posts