Welcome to Our Cross Cultural Serious Game Portal
Our Cross Culture Practice is broad and in depth–the result of decades of work in this space!
Serious games are designed for a purpose beyond pure entertainment. They are used in a variety of professional situations such as education, training, assessment, recruitment, knowledge management, innovation and scientific research.
The increased involvement of participants offers new stimulating possibilities.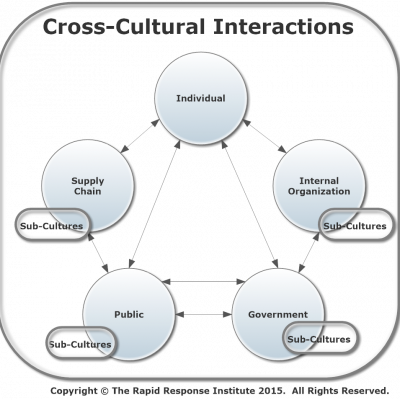 Cross Cultural Engagement
We usually don't think about it, but everyday businesses engage in Cross Cultural Negotiations. One prevalent example is the Safety Culture. Industry often speaks of a safety culture as if thousands of companies all have the same one.  In reality, each organization has a culture upon which the safety culture tenets are impressed.
Similarly, when two or more organizations or teams interact, the bring their unique culture to the party. Recognizing and understanding the other party is critical to success.
Our Cross-Cultural training game provides realistic scenarios designed to help players/teams better "walk a mile in their shoes" of their counterparts.