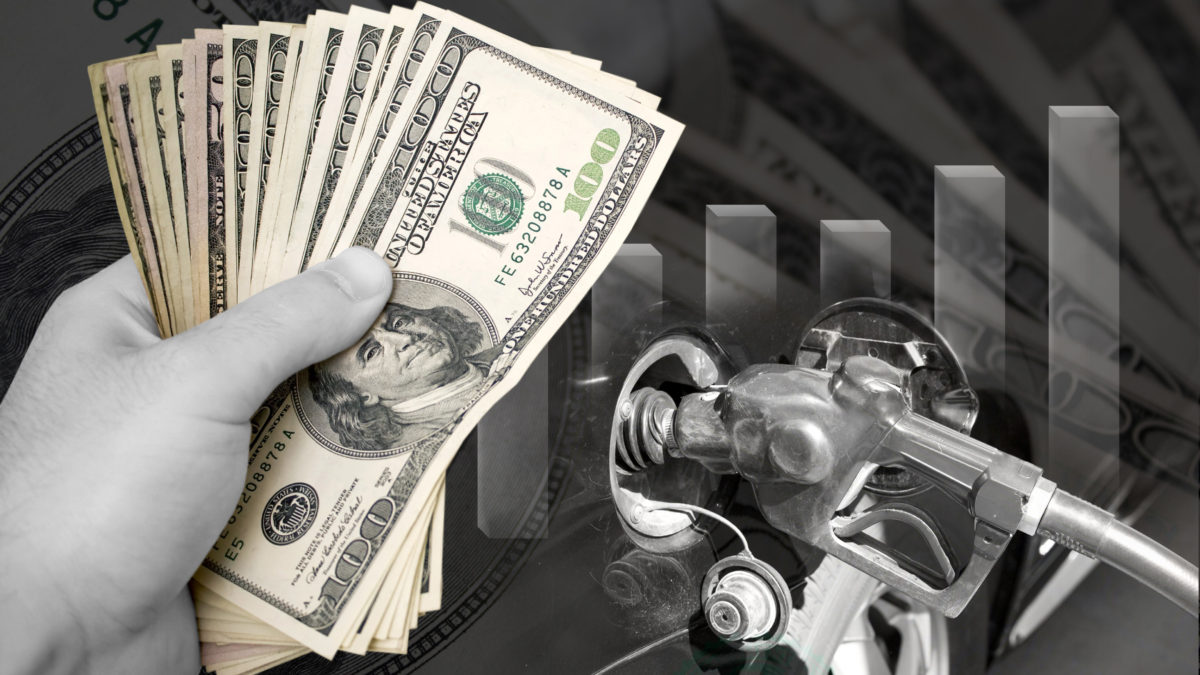 Beat the Market: Can Operational Excellence Increase EPS?
In a recent Houston Chronicle article, its author puts forth the premise that while oil and gas companies should do well in the stock market this year, don't expect the energy services sector to fare as well.[i] As those who are either in the sector or track it (stock analysts) know all to well that when the price of oil dips, so do the Returns of those companies that provide equipment, labor and other services to the E&P sector.
The crude oil commodity price has always been cyclical. Often Boom—Bust, this leads to the hiring and firing of tens of thousands of employees and contractors.
As many as 750,000 in the 1980s were fired (not to mention those businesses that provided products/services to these individuals and companies). A lousy career choice that may limit new entrants who will not be guaranteed a salary during a short-term "shut down."
For years, this pundit has held the belief that due to technology advancements in both engineered products/services and information management that a return to the good ole days of $100 oil is not likely. Economic actors in the sector must continue to adopt new business models and processes, not just to remain competitive but to stay in business.
For example, Weatherford International, founded in the 1940s is endangered of being delisted by the New York Stock Exchange. Baker Hughes continues to struggle as General Electric has announced its divesture.
We remain committed to the belief that oil is probably well within a trading range that will not provide price relief to the service sector. That said, how can energy service survivors return shareholders reasonable value?
The traditional business model of layoffs and equipment stacking is well underway. Short term Stop the Bleeding which makes one wonder why this sector added 10,000 in just the last two years during a 'weak' recovery.
The Future is Now
The concept of the so-called digital oilfield has been around for decades. This author was first formally involved with construct in the early 1990s when it was titled the Digital Oilfield of the Future. Hasn't the future arrived?
In 2004 we released an industry supported research project, Roadmap to Enterprise Optimization: A Guide to the Impact of Information Driven Field Operations on the Petroleum Corporation. Other articles, white papers, blogs and workshops continue to date.[ii]
In the recent Houston Chronicle article, one interviewee believes that the energy service sector needs to Collaborate and Digitalize if they are to generate higher Earnings per Share.
This leads one to question, why after all these years is the disconnect the same as two decades ago? We can no longer blame the Baby Boom generation as the brake on digitalization. The Boomers have largely left the sector building. Moreover, we can no longer blame the cost and maturity of information technology.
So, if the blame game is over how can the sector attain and sustain these laudable process goals? One can make a case that business/technology models and their value propositions were either fragmented or not understood by management.
Having attended countless conferences, seminars, et al. over the years there does tend to be a narrow focus on each business need. For example, downhole, big data, safety, decommissioning, digital oilfield, offshore, drones, onshore and so the list goes. All vying for the same CAPEX.
Those days may be over. The Operational Excellence construct directly addresses all the field driven processes and technologies necessary to assure profitable performance.
As with other initiatives, what is needed is an actionable methodology with a well understood value proposition. Today, even smaller energy services companies can implement Operational Excellence. A solution is available!
Operational Excellence is the key to higher Earnings per Share and greater investor interest in the firm. This is true for both public companies as well as private and their banking/investor relationships.
What is Your Organizations Excuse for Not becoming Operationally Excellent?
For more information about how to solve the weak Earnings per Share problem, check out our new Operational Excellence Platform.

---
[i] https://www.houstonchronicle.com/business/energy/article/Several-major-changes-on-the-horizon-for-troubled-13556827.php
[ii] https://therrinstitute.com/wp-content/uploads/2019/01/Dr-Scott-M-Shemwell-Publications-and-Interviews-January-2019.pdf
Critical Mass: Value from the RBC Framework
Nuclear physicists define the term, "critical mass" as the amount of fissile material whereby a nuclear reaction is self-sustaining.  From that original definition, the construct is further developed along societal and political terms as a function of the environment and number of adopters and their interdependencies that create enough of a consensus for individual actions that sustains an undertaking.
In 1996, the author published the first of several case studies on a societal interaction model based on the Relationships, Behavior and Conditions (RBC) construct among economic actors. Previously the model was only in the domain of academia.
This blog addresses contemporary issues from the RBC perspective and whether in the present state they are sustainable or not.  Many readers may be familiar with the "Innovation Adoption Curve." RBC seeks to enlighten the causality of behaviors that cause movement towards the critical mass that generates movement along this diffusion curve.
Archives
Other Blogs by Dr. Shemwell
Dr. Shemwell is an author/contributor for the following 3rd party blogs.
So, You Want to be an Entrepreneur
Dr. Shemwell is a member of the Global Energy Mentors (GEM) Leadership Team.  Every month he or one of his colleagues is posting timely tips to help entrepreneurs navigate the energy start up sector.  Check out the Landing Page.
Governing Energy Blog
From 2012 to the closure of PennEnergy in June 2016, Dr. Shemwell has authored a bi-weekly blog in partnership with PennEnergy.  Governing Energy addresses contemporary management issues facing the global energy sector.
The complete set of Governing Energy Blogs are available in book form..
BTOES Insights
BTOES Insights is the content portal for Business Transformation & Operational Excellence opinions, reports & news.  Dr. Shemwell is a contributor.
Consult 2050
Consult 2050 connects organizations with a wide range of consultants all around the world. The firm operates an online marketplace for consultancy services.
Essays on Business and Information
This two volume set covers a series of newsletters and opinion pieces published circa 2002-2009, including Bug Lore–Lessons for the Online Economy that addressed real time systems vulnerabilities from Y2K (1998-99).
Alignment Topics of the Early Twenty-first Century
About the Author
Dr. Scott M. Shemwell has over 30 years technical and executive management experience primarily in the energy sector.  He is the author of six books and has written extensively about the field of operations.  Shemwell is the Managing Director of The Rapid Response Institute, a firm that focuses on providing its customers with solutions enabling Operational Excellence and regulatory compliance management.  He has studied cultural interactions for more than 30 years—his dissertation; Cross Cultural Negotiations Between Japanese and American Businessmen: A Systems Analysis (Exploratory Study) is an early peer reviewed manuscript addressing the systemic structure of societal relationships.